Dr. Yasir Akram
MD, MPH, FACC, FSCAI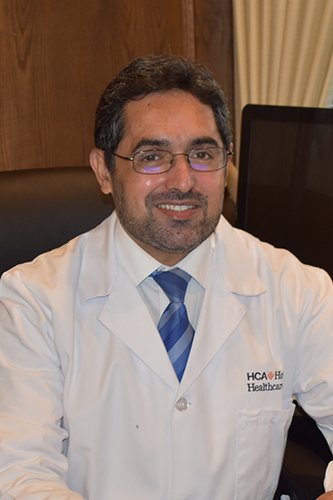 Dr. Yasir Akram is a competent interventional and general cardiologist with excellent clinical and research experience. He is equipped with knowledge and skills to treat wide variety of patients with heart, peripheral arterial and venous conditions.
Dr. Akram graduated from King Edward Medical College Lahore which is one of oldest and most prestigious institute in subcontinent. He moved to the United States in pursuit of advanced training and completed residency in combined Internal Medicine and Preventive Medicine from Griffin Hospital and Yale School of Medicine. During his four years of residency training, he also studied Master of Public Health (MPH) from Yale school of public health. He then completed his Cardiology Fellowship from Worcester, Massachusetts. He continued his training in Interventional Cardiology at West Virginia University, Morgantown where he was trained in advanced diagnostic and therapeutic procedure like balloon angioplasty, complex percutaneous coronary and peripheral vascular interventions. He also specializes in using advanced cardiac support like Impella and intra-aortic Balloon Pump. In addition, he has performed many structural heart procedures including PFO and ASD closures. He also implants Loop recorder and pacemaker.
Dr Akram is also expert in Venous thromboembolism, venous ablations with endovascular radiofrequency catheter and with use of venaseal. He routinely performs transthoracic and trans-esophageal echocardiogram, stress SPECT, PET.
Dr Akram speaks many languages, English, Urdu, Hindi and Punjabi fluently. He believes in shared and informed decision and gives importance to develop sincere relationship with his patients and their families.
He has been awarded fellowship by American College of Cardiology (ACP)along with his several board certifications. He is also certified in Echocardiography, Nuclear Cardiology and Vascular Ultrasound (RPVI). Dr. Akram is board certified in Preventive Medicine and is a great believer of prevention of cardiac disease by controlling modifiable risk factors. He has also authored many peer reviewed articles in renowned medical journals. He is committed to providing his patients with the highest quality Cardiovascular care with evidence based diagnostic and interventions options
His extensive training as an Interventional Cardiologist and published contributions to medical science makes Dr. Akram proficient in providing high quality cardiac care to his patients.